Rudi Koller is the founder of Compilerbau, a space disco group from Landshut, Germany. Here he shares his thoughts on analogue and digital music technology, how he creates true ambient sounds, and his current and future projects.
Hi Rudi! What are you working on right now?
I am working on three different releases. I made a few tracks during a trip through Eastern Europe with minimal equipment. This will come next. During the finalisation of the tracks I had the idea to include them as multi-channel audio files, in which ambient sounds of nature and cities recorded during the trip will come from the rear speakers, for example.
I haven't yet decided which format (Quadro, Dolby Digital), but I will include those. The other two releases are Fragments of Bach and a full featured album, working title The Ancestor. There have been some delays because of some studio upgrades and other work I had to do, but there will be new stuff this year for sure!
You describe your music as a synthwave/darkwave mix. What attracts you to that fusion?
I like stories about the unknown, the dark and about mysterious things. I also am interested in the newest, weirdest real science stuff out there. To express this in notes, I think it´s best to use instruments and gear of all kinds and put them together into something which sounds dark and good. I would not call it synthwave or darkwave. It´s just expressing and communicating with the tool called music and the result sounds like the genres synthwave or darkwave. From the listeners' view there are more facets of other genres in my music: space disco, spacesynth, progressive rock, Krautrock and related.
Do you have any passions outside of music, but that perhaps help inspire you when creating tracks?
Another passion is photography. I am doing it the classic way with old mechanical and electronic cameras from the '60s and '70s, and shoot on numerous film types and formats. Moreover I shoot with digital cameras, but guess which of those two ways I like more?!
Analogue photography is so much fun! You're based in Germany, which is where a lot of my favourite musicians come from. Would you agree it's a great place to be making this type of music?
I think Germany has a growing fan base in the synthwave scene. It's a great place for creating this kind of music. Germany has a great history in synth-based music too!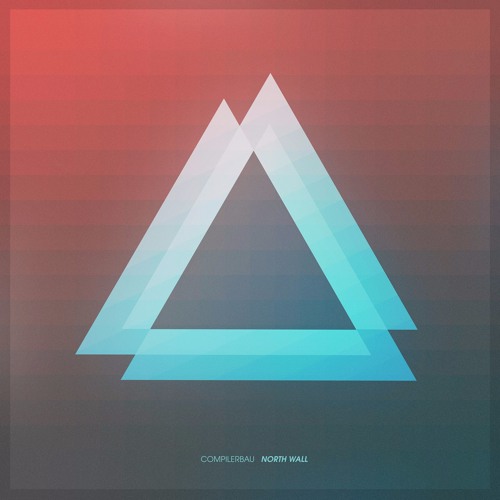 Are there any musicians that have influenced you in particular?
Compilerbau has been influenced by many different artists. It´s true that I've been strongly influenced by late '70s and early '80s synth and space disco music, but there are many other artists. Some of them are not even synth-based or '80s.
The Police always remind me to add something special to the music, for example. I like them very much. Besides that, I'm inspired by groups like Alan Parsons Project and similar progressive rock groups. I'm also listening to avant garde music and minimalists of the early 20th century.
Tape music and the electronic guys of the '50s and '60s are helping me to not forget that music is not only notes – it's all the kinds of sounds you can imagine!
Do you have any thoughts on how music has developed since the '80s? Has the progression been good in your opinion?
I think the '80s were the starting point of digital music production. If I remember correctly, German electronic musician Klaus Schulze was the first to produce a completely digital album in the early '80s. This album was called Dig It. It was digital in mixing, recording and was released digitally on compact disc.
Music was the first mass media which became digital, and it's the '80s which brought that to us. In the first part of the '80s, music sounded very analogue. Over the decade, the digital technology went into studios.
Synth became digital, we started to use MIDI, and in the dawn of the '90s, we experienced much more use of digital production techniques. Nowadays, we are able to reproduce the analogue sounds of the late '70s and the early '80s with digital equipment. This is crazy, because we are simulating the errors of the equipment of that time like noise, aliasing, low-bit-depth and other glitches.
I would say that photography went through a similar process in the late '80s through the '90s and nowadays we are simulating the old analogue film glitches with our smartphones or image processing software. Video went the same way, but as there's so much more data to process, it's evolved much slower. But, it made its way to Super 8 simulation on smartphones years ago.
The '70s and '80s gave us many interesting things. They were very important decades in computing and in my opinion, it introduced the digital world which is everywhere nowadays. The music styles evolved with this, as did technology, and we can combine the styles of yesteryear with modern production techniques to bring us very new sound experiences.
Finally, do you have any exciting projects coming up?
Yes, there will be some exciting projects coming up. There are three things I am working on. Due to other projects in video and photography I've experienced some delays on those but I will finish them sooner or later.
This means that Compilerbau is as active as before and we are looking forward to presenting something new. There will also be CD or cassette releases of our former albums!
Thank you so much Rudi, I'm really looking forward to seeing what you release next!
You can check out Compilerbau on: